Branded Radar
A personalised version of CND's Radar Console, branded with your company's details. 
Priced from USD $2,000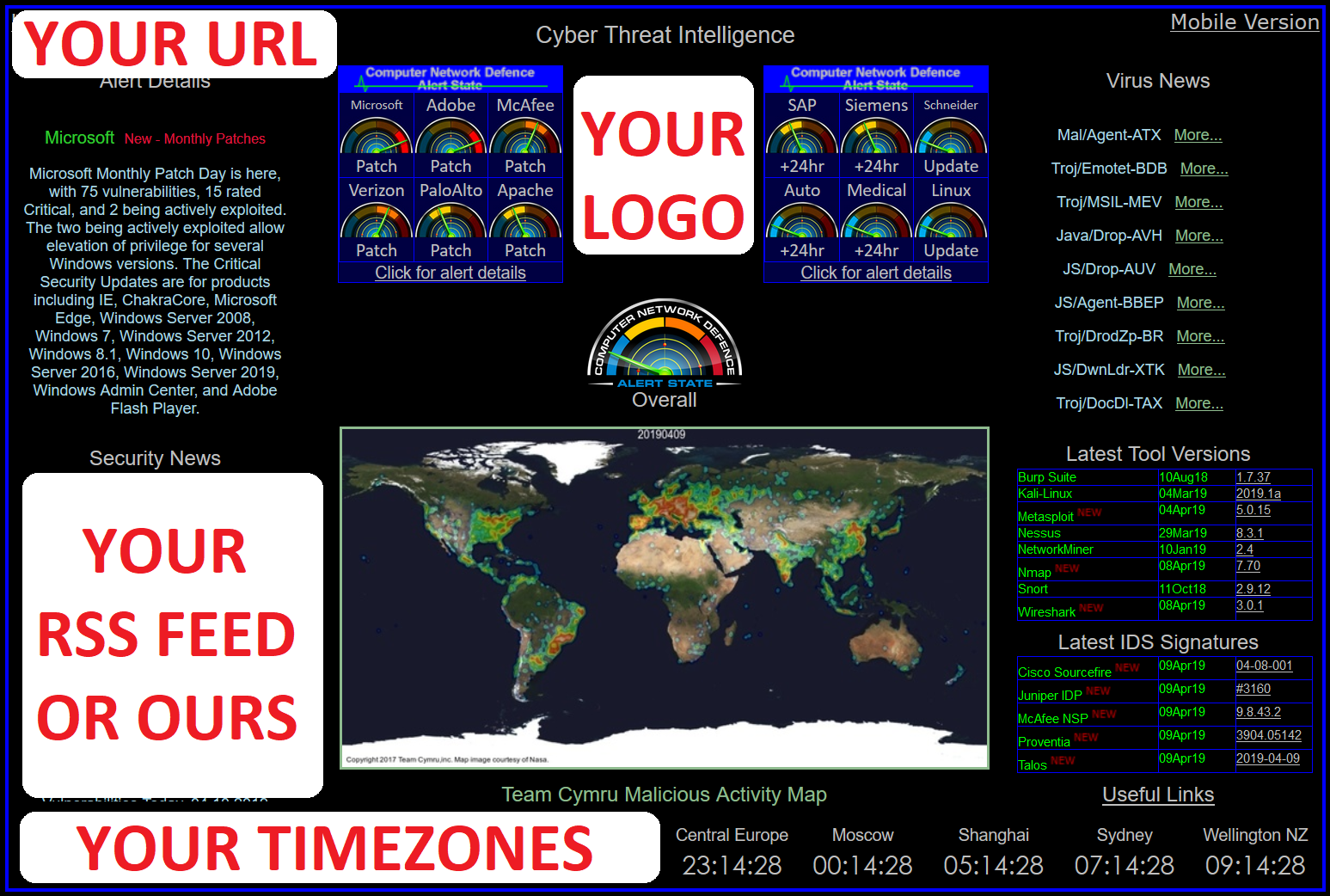 The Radar Console was designed and built to meet the demands of Government and Military networks in the early 2000s. Today, its public availability and lack of corporate identity has made it more accessible than ever. Providing near real-time threat detection, the page auto-updates every 20-minutes drawing information from multiple sources.
Now, CND is offering you the chance to have your own, personalised Radar Console. With the same, near real-time updates that we receive paired with your company's branding, you too can be a reliable source of threat detection for your visitors.
We currently offer two models for the branded radar: internal and external. The first, for your own internal use, has proven to be popular in large SOC's and cyber security visitor centers. The second offers unlimited external use for your clients and visitors. This has proven to be popular with IT and Cyber Security providers as they grow their businesses, outsourcing the vulnerability research and hosting to us.