Giving Back & our Corporate Social Responsibility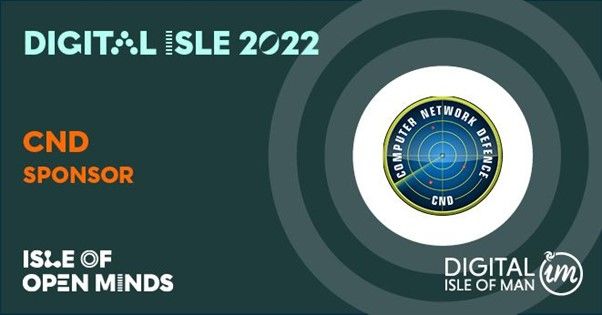 Digital Isle 2022
CND is excited to announce that we will be at Digital Isle on 10th November. Digital Isle was created to support the tech sector, developing and implementing a strategy to support sustainable economic growth and establishing the Island as a centre of international excellence for the digital economy.
Our brilliant CTO, Jeff, will be providing a lecture on "Cyber Blind Spots" – exploring the most common blind spots for businesses that can cause the most devastating impacts.
Please stop by our trade stand and we can discuss any questions you may have regards our services or any enquiries you may have! We look forward to seeing you all at Digital Isle!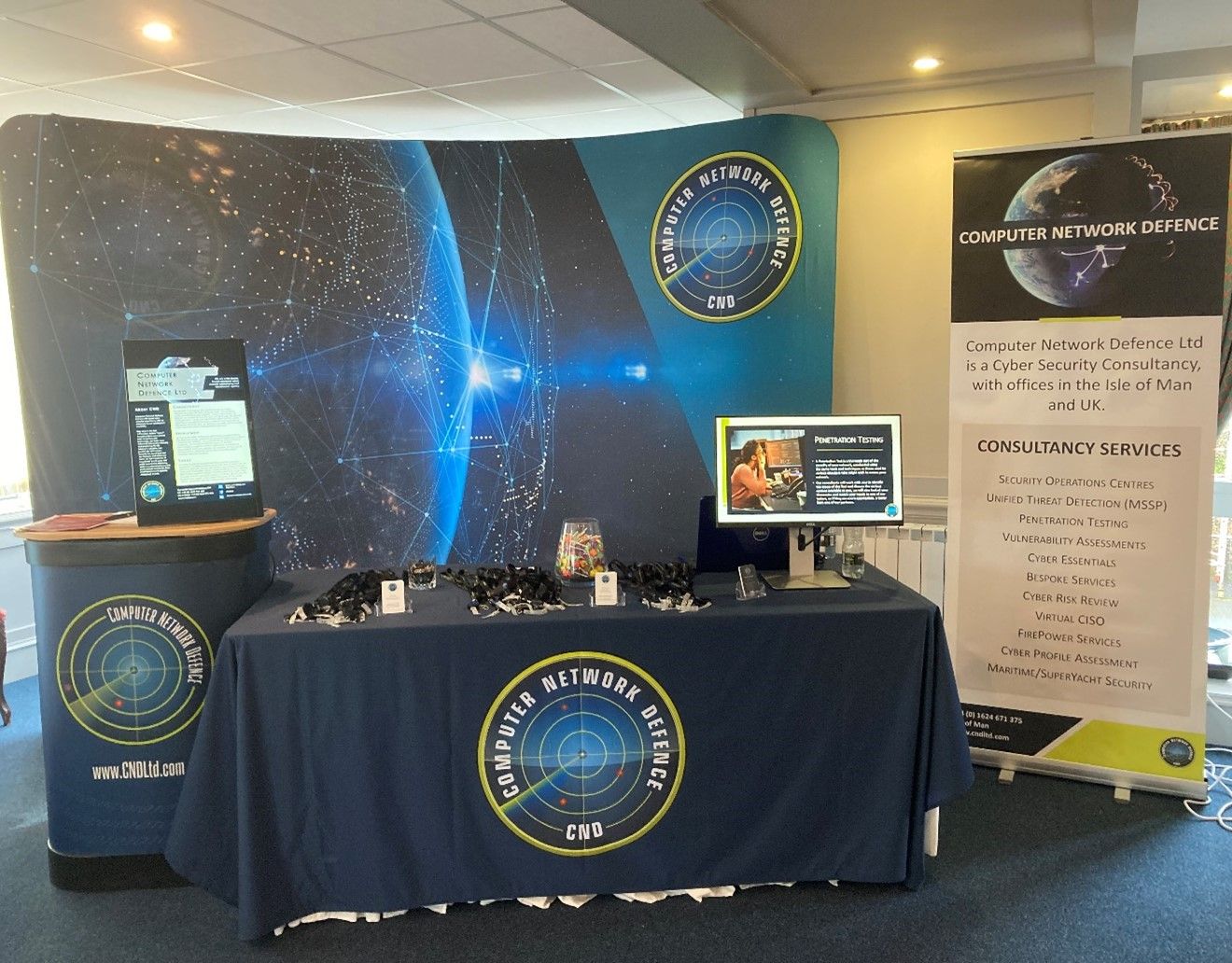 CyberIsle 2022
What an exciting day at CyberIsle CND had! CyberIsle is hosted by OCSIA (Office of Cyber Security and Information Assurance) to educate individuals on evolving cyber threats and how everyone should respond as individuals and as a community to keep the Isle of Man safe.
In case you missed it, it was a fun filled day meeting like minded individuals and students! We were quite impressed with the amount of students that attended and asked the right questions, showing us that the future technology experts are striving to improve their personal cyber security in the ever-changing world of technology and just how much they are interested in Cyber.
Our CTO, Jeff and Senior Incident Responder, Ben provided an invigorating lecture on "Why Me? Identifying How a Hacker Chooses You as a Target".
Should you have any questions, or missed us yesterday, please do not hesitate to reach out! We are more than happy to chat.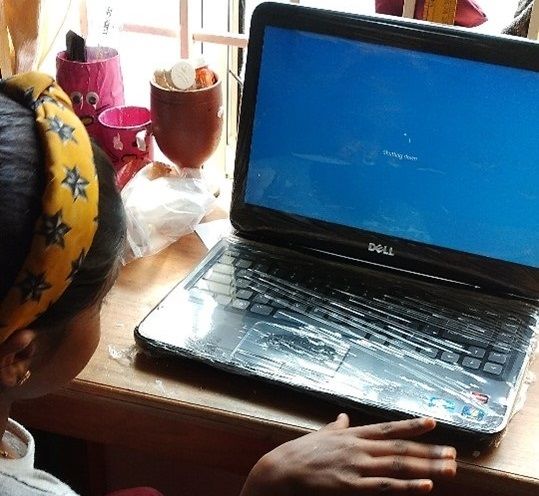 Kerala Crafts
---
We recently received an update from Kerala Crafts that our laptop donation sponsors are doing exceptionally well. One student is working towards her post BSc in Nursing, another is working towards his BSc Medical Imaging Technology degree and another is helping family so that both the son and daughter can use the laptop to continue with their studies.
We also heard how the stationery the children received at the orphanage was much needed after their students were not able to attend school for 1.5 years. We are so happy to know that these donations are making a difference in these children's lives. Although we cannot add photos of their smiling faces to our website, we very much cherish the progress pictures we receive.
CND Isle of Man College
---
CND are excited to announce that our Isle of Man SOC will be giving a lecture at UCM to their Bachelor of Science Cyber Security class! We are delighted to be able to share some of our experience in the Cyber industry to the new eyes of the future. The aim of our lecture on Incident Response is to show the students what they could be encountering in just a few years time. We hope that by sharing our experience, the Degree class will gain some insight into the many sectors of Cyber Security and may spark some interest in areas they were not yet aware!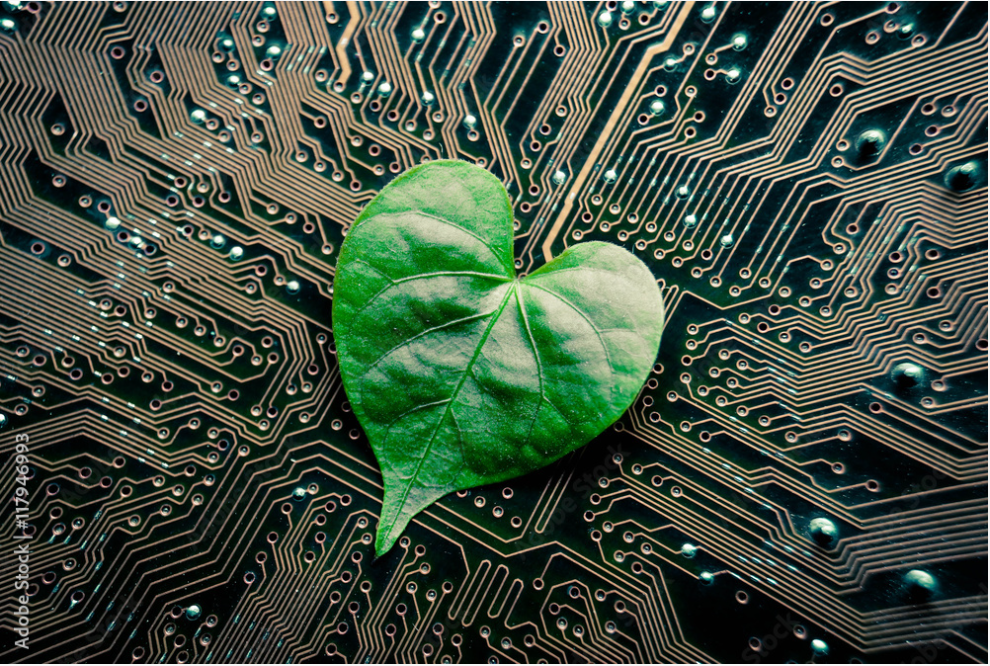 CND Corporate Social Responsibility
---
Corporate Social Responsibility (CSR) is traditionally broken into four categories: environmental, philanthropic, ethical, and economic.
CND have always practiced CSR, we call it karma, ethics, or simply being nice.  We like to give-back and contribute to the well-being of the communities around us.  CND's CEO actively seeks out causes where CND can support in practical ways.
In 2021, we provided:
A 65" TV for the communal area in a Women's refuge.
Laptop for victim of domestic violence who was unable to continue studies.
A laptop as a Christmas present for an underprivileged child "Best Christmas Ever!".
A laptop for a retired priest who gave his own laptop to a child in need during the pandemic.
A mobile smart phone with a camera to an elderly lady whose family couldn't visit during pandemic.
A computer to an elderly lady during the pandemic to enable her to order online shopping.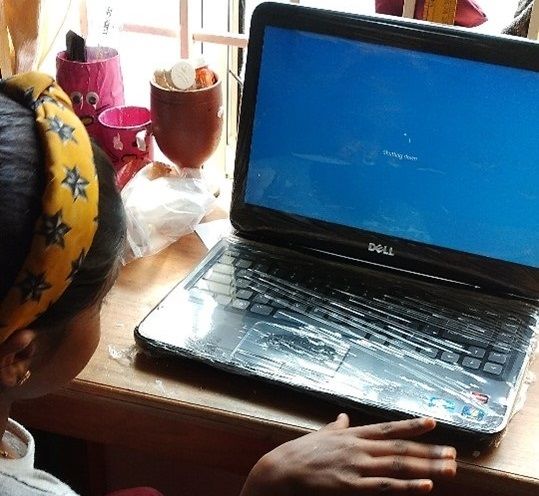 Kerala Crafts
---
Kerala Crafts supports 4 projects in Kerala, South India supporting girls and women. CND are proud to have supported Kerala Crafts for many years and it is rewarding for our staff to see that their hard work has benefits for others, so towards the close of 2021, CND's CEO reached out to Christine Snow, it's founder and asked how CND could best help the charity.
Christine suggested that CND could fund three laptops:
Kannan has overcome family tragedy to achieve a place at University to do a BSc in Medical Imaging Technology in Chennai, Kerala Crafts are sponsoring his fees and lodgings, we provided a laptop to support his studies.
Sonia has just started a Post B.Sc. Nursing course at Mangalore, Karnataka and we provided a laptop for her studies.
We bought Mysha (pictured) a laptop, which her brother can also use. Christine has known the family for many years and speaks very highly of them, we are happy to help the family.
 To support Kerala Crafts, please visit: http://www.keralacrafts.co.uk/
Chab Dai Cyber Advice
---
CND provided Chab Dai with Cyber Security advice to ensure they and their partners can operate safely and support their work to abolish all forms of sexual abuse, human trafficking and exploitation.
"Thank you so much for the support we received ... It was great to be able to discuss our long-term needs and go through our requirements on a global scale (UK, USA and Cambodia). The sensitive nature of the work we do, and the data we hold, means we need to be mindful of how it is stored securely. Your advice was both sensitive to the work we do and the budgets we have available - thank you for understanding our challenges!
Chab Dai's Mission is to seek to end all forms of abuse and modern slavery globally by building a movement to empower communities, to strengthen systems, and to restore justice and wellbeing with survivors. We need robust technical mechanisms to work with our 52 Coalition partners in Cambodia and with our Global Learning Community partners all over the world – the advice from CND gave us clarity and a suggested way forward".  
If you would like to find out more about Chab Dai's work, get involved or make a donation, please visit https://chabdai.org/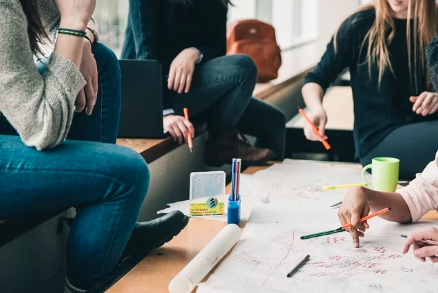 Lecturing at the Isle of Man College
---
Part of our Isle of Man based Consultancy team was assigned every Friday to lecture on cyber security to undergraduate students at the Isle of Man College for the 2017/18 academic year.
We combined academic theory with our practical real-world experiences to inspire the next generation of Cyber Security Consultants.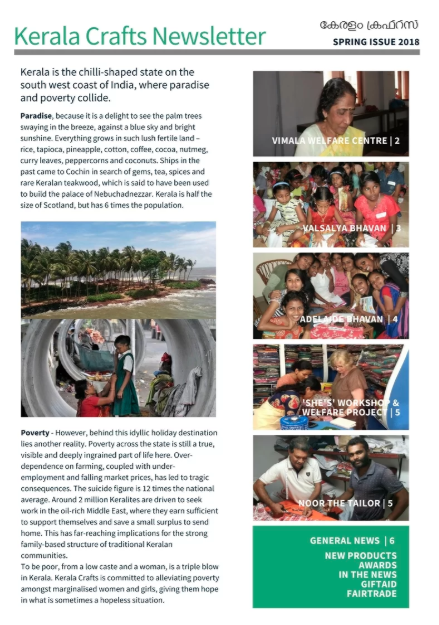 Proud Supporters of Kerala Crafts
---
Pioneering in social development and commitment to liberating women through trade. Kerala Crafts are a charity we are proud to support by sponsoring their Spring 2018 newsletter.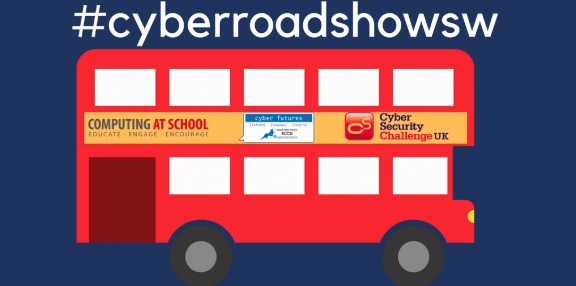 2018 Cyber Roadshow
---
We headed to Beechen Cliff School in Bath to support the Cyber Roadshow 2018 as it rolled into town. The Roadshow is run by the Cyber Security Challenge UK and aims to help young people learn basic cyber security skills, setting them on the path for careers in cyber. We had a fantastic day talking about careers in cyber security and running a packet sniffing activity!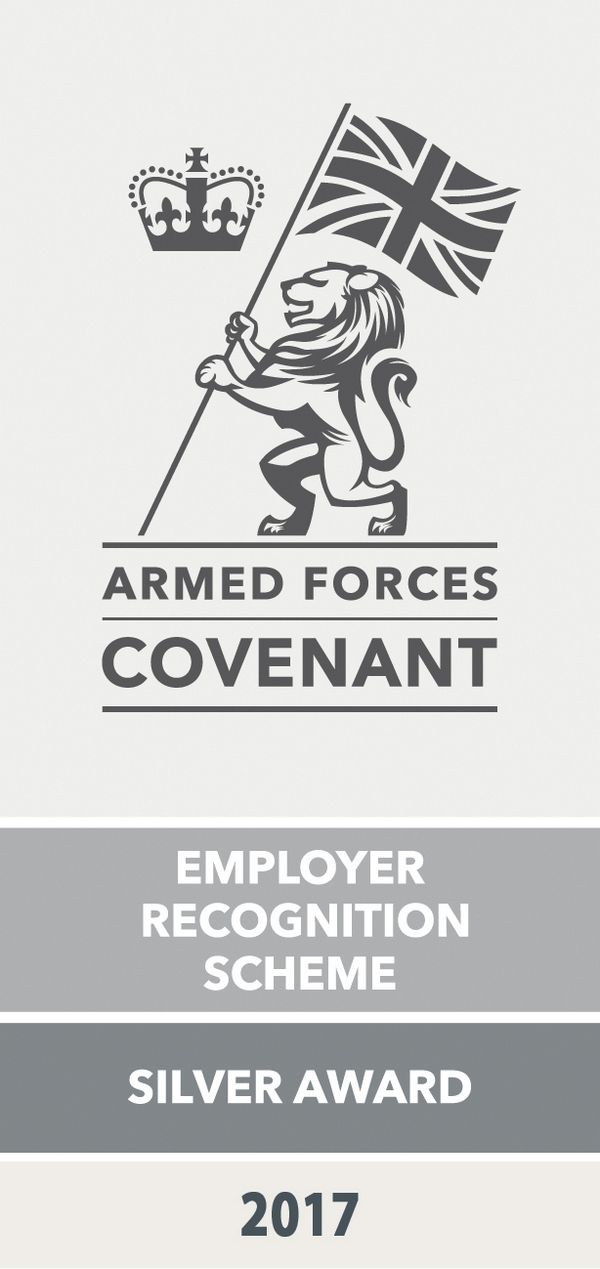 CND achieve the Armed Forces Covenant Silver Award
---
In November 2017, we were one of four business to receive the Employer Recognition Scheme's silver award from the Lord-Lieutenant of Somerset. We were delighted to receive the award in recognition of the demonstrable effort we make to support, recruit, and develop armed forces' personnel.
This includes:
Our recruitment agency supplies its clients with cyber security experts of whom more than 40% have been veterans or personnel leaving the military.

We provide assistance to service leavers, reviewing and editing their CVs to ensure their military cyber security skills and experience are understood by civilians.

We actively employ staff who are leaving the military, over the last 15 years CND has taken on members of the forces who have been medically discharged, and the spouses of service personnel who are currently serving.
---
→ Defence Employer Recognition Scheme (ERS)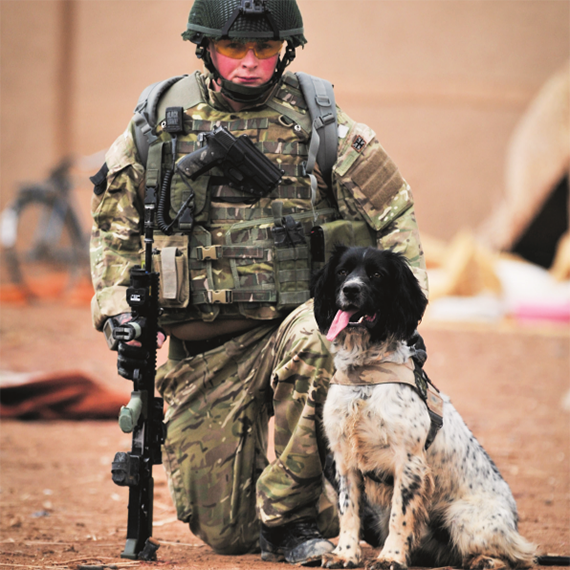 CND Support The PDSA
---
CND are proud recipients of the Armed Forces Covenant Silver Award and we recognise that animals play a significant role in the Armed Forces.
The PDSA was established in 1917 and are the UK's leading vet charity providing a free service for pets in need. The PDSA Dickin Medal is the highest award any animal can receive whilst serving in military conflict. It is recognised worldwide as the animals' Victoria Cross and acknowledges outstanding acts of bravery or devotion to duty displayed by animals serving with the Armed Forces or Civil Defence units in any theatre of war throughout the world.
One recipient in particular is very close to the hearts of those in CND - Theo, a Royal Army Veterinary Corps Arms and Explosive Search Dog who was awarded the Dickin Medal on 25th October 2012.  Theo and his handler, Lance Corporal Liam Tasker, were one of the most successful Military Working Dog teams of the whole Afghanistan conflict. Over the course of five months, they made multiple discoveries, 14 in all, saving the lives of many comrades and civilians.  Both Theo and Liam gave their lives in the line of duty.
CND donates our old mobile phones to the PDSA, who then recycle them to generate funds. Should you wish to donate stamps, foreign coins or gadgets, follow the link below.
---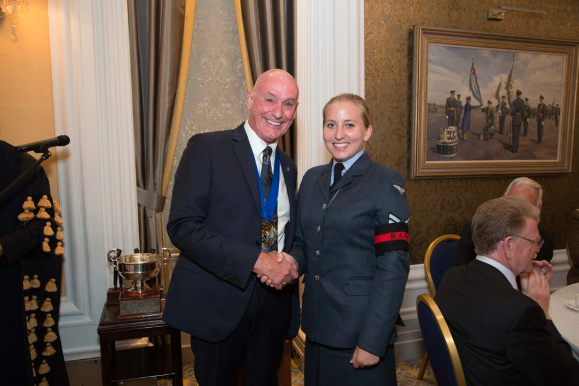 CND are proud to sponsor the RAF's Securing The Skies Trophy
---
CND have a strong relationship with the Royal Air Force Police (RAFP) stretching back over 25 years. After leaving the RAF and setting up CND, Managing Director Andy Cuff recruited RAFP Senior NCOs to staff a number of our partner's Cyber Security Operations Centres. Whilst here at CND, we employ former members of the RAFP as experts in Counter-Intelligence and cyber security compliance.
A few years ago, when the RAFP announced that it would be making staff redundant, we took our entire recruitment team to a seminar at RAF Henlow to offer advice on preparing to leave the RAF and entering the civvy street.
In 2015, in recognition of our longstanding support, the Provost Marshal of the Royal Air Force approached us to request our sponsorship of the Securing The Skies Trophy. This would be awarded to the RAFP NCO who had made the most significant contribution to Protective Security during the course of the previous year, including cyber and Information Assurance
The award is presented annually by the Worshipful Company of Security Professionals (WCoSP) Master at a formal ceremony in London. We would like to offer a massive congratulations to the winners of this award:
2016 Winner:  Cpl Gareth Thomas
2017 Winner:  Cpl Robert Alexander
2018 Winner: Cpl Mollie S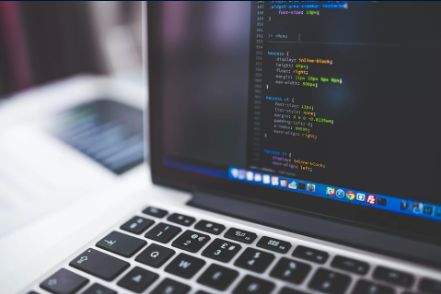 Code Club Sessions
---
In Autumn 2017, our consultants headed down to the Isle of Man code club where we helped train young people for the Cyber Centurion challenge, a national Cyber Security competition focusing on hardening systems.
This year, the IOM team came in the top 15 of 130 teams. The competitors were tasked with hardening workstations and servers running Windows and Linux. CND's red and blue teams combined to help teach the Island's team about both what to harden and why it was important.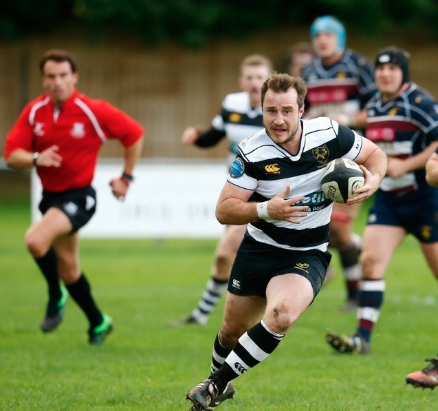 CND are sponsoring Chippenham RFC for their 2017/18 season
---
This year, we have set aside our usual sponsorship of a corporate box and are delighted to be supporting Chippenham Rugby Club for their 2017/2018 season.