CND Support The British Armed Forces
Our Pledge
Computer Network Defence Ltd (CND) are proud to be a signatory to the Armed Forces Covenant and we are committed to supporting veterans and their families. The Covenant is the nation's vow to support those who proudly serve, or have served, in the Armed Forces of the United Kingdom.
As signatories, we will actively support the Armed Forces Covenant's pledge to acknowledge and understand that those who serve or who have served in the Armed Forces, and their families, should be treated with fairness and respect in the communities they have served.
As part of our commitment to the Armed Forces Covenant, we will continue to develop partnerships with organisations who work with and support the Armed Forces Community. CND will always support opportunities that help those who currently serve, and their families, to access the help they need, including transition out of the Armed Forces.
Our Promise
Encourage service leavers to join CND.
Offer mentors to cyber security service leavers to ease their tranisition.
Promote reserve service to CND employees.
Provide 10 days paid leave to reservists.
Provide 5 days paid leave for Cadet Force Adult Volunteers training.
Advertise internal roles on Military Families for Jobs.
Encourage suppliers to sign the Armed Forces Covenant.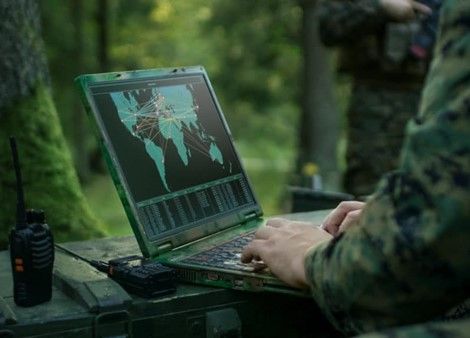 Fighting (Part Time) On the Cyber Frontlines
James - Senior Cyber Security Consultant at CND - June 2023
"Being an Armed Forces Cyber Reservist is an amazing symbiotic relationship. The military needs specialists with decades of experience in the civilian IT / Cyber industry. They can't recruit, train and retain people or provide the variety of technology challenges that industry is forced to on a daily basis. In return, by giving up 20-ish days a year to serve in a cyber role, you meet peers who are highly motivated, high achievers in their given fields and exchange knowledge and ideas. You also gain new perspectives, are exposed to incredible international opportunities and accelerated personal development. 
Serving in the forces means giving up time away from your friends and family, it means your employer giving you extra leave and being flexible, something CND has been recognised for at the highest level with a Gold Award for being a forces supporter.
On a personal level, I have hugely benefited from my reservist service, and I relish the variety it gives. My favourite working weeks recently have involved a couple of days away looking at military networks, and then changing out of camouflage and working for a civilian client the following morning. It is energising, refreshing and keeps me constantly motivated to be a better a cyber professional. All the while helping protect our free democratic way of life, and hard-won freedoms. 
Thank you, CND for helping me serve, I am most grateful."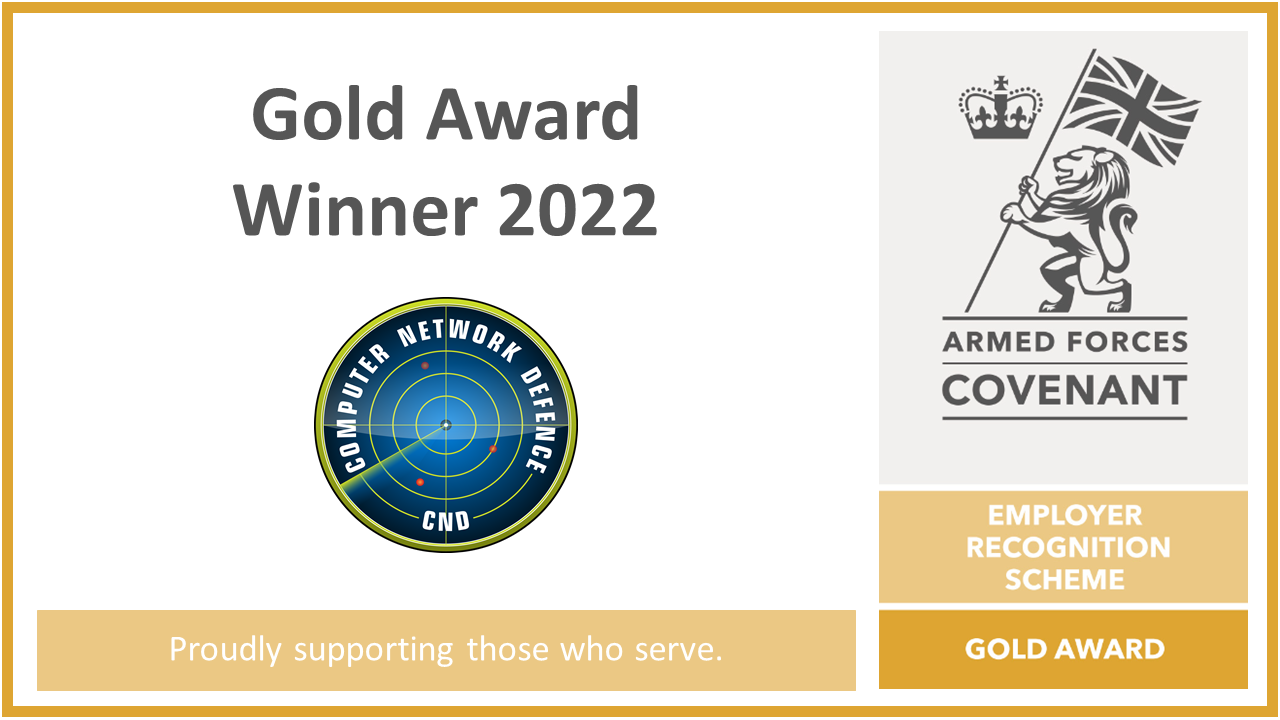 Armed Forces Covenant - Gold Award
We were delighted to learn that CND has been awarded the Gold Award for the Armed Forces Employer Recognition Scheme 2022. Gold is the highest accolade granted & is reserved for businesses with the strongest commitment to supporting the military community.
"One of the big things that inspires me [about CND] is the support and promotion of the Armed Forces Covenant, as a veteran myself this is something that is very close to my heart"
This award represents the highest badge of honour for civilian organisations & is awarded to companies & organisations which employ & support veterans, their families, as well as those in active service as reservists.  It recognises organisations that provide exceptional support to the UK Armed Forces, going above & beyond their covenant pledges. It is national recognition of our ongoing support for the military community; over 30% of our permanent employees & 50% of our sub-contractors are veterans.
We were touched with the quality and quantity of testimonials provided and we found we had too much evidence to submit! 
"CND are quite literally the catalyst to my post Army Career"
Having gained our Silver Award in 2017, we continued evolving our efforts in supporting the Armed Forces, reservists & their families by providing mentoring, employment opportunities & additional leave for Cadets & reservists. ERS Gold is testament to the dedication of all the CND team to actively engage with & support the Armed Forces community.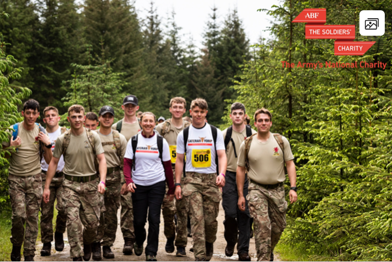 Panama Coast-to-Coast Challenge in Aid of the Army Benevolent Fund
In March 2022, our very own James will be travelling on his latest adventure to central America and running across the width of Panama coast-to-coast. The expedition will see him run 2 days of road marathons, then onto an unsupported jungle phase where they carry all their food, clothes, hammocks and supplies necessary to survive unassisted in the jungle for 5 days, with all water being hand pumped.  He will then board an individual pack raft for 1-2 days out to the Atlantic ocean. 
Whilst James is doing this jungle expedition / adventure race, he is also hoping to raise funds for the Army Benevolent Fund (ABF), a wonderful charity supporting  soldiers, former soldiers, and their families. CND have contributed to James's fundraising, if you would like to support him too, please visit: https://www.justgiving.com/fundraising/jimsjunglejaunt2022
Best of Luck James! We can't wait to follow your progress!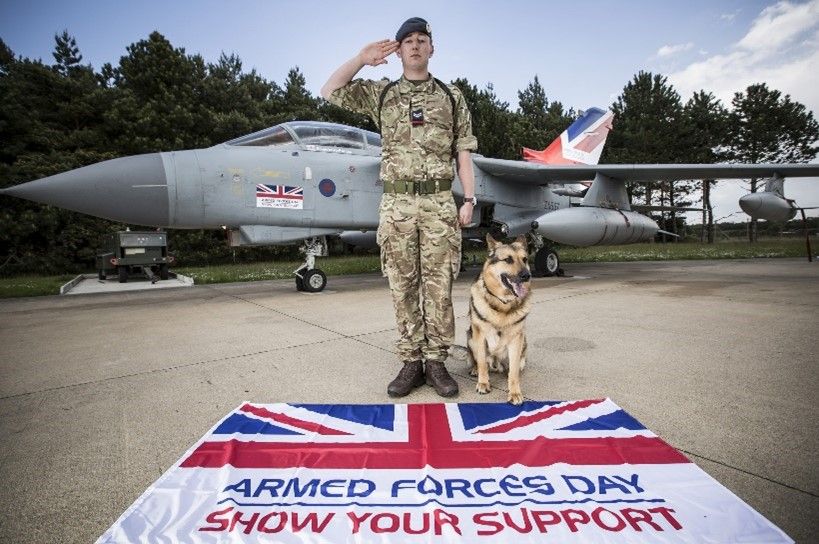 UK Armed Forces & Reserves Day
22 June 2022 is the UK ARMED FORCES DAY and RESERVES DAY, this is a chance to show our support for the men and women who make up the Armed Forces community from currently serving Troops and Reservists to Service families, Veterans and Cadets. 
On Reserves Day, Reservists wear their uniform in their civilian life to show that Reservists are everywhere. The Armed Forces Days have Military displays, full day of entertainment, military bands, music, dancing, fair rides, dog shows, hog roast and more! CND staff will be attending local events, you can find yours here: https://www.armedforcesday.org.uk/find-events/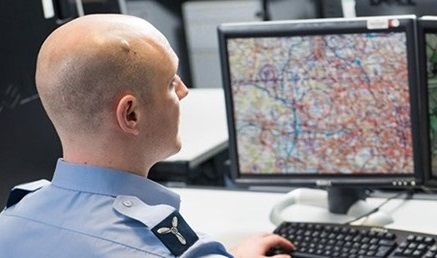 Leaving the Forces - Gareth
Gareth is a SOC Analyst with CND, here he shares his experiences on leaving the forces and transitioning to life in the commercial sector
"Leaving the Armed Forces has been one of the hardest things I have ever done, after 12 years in the military everything was settled, & in true military fashion you knew where and when to be and what you would be doing when you got there. Leaving was a step into the unknown, not knowing where I would work, what I would be doing & most of all how Veterans are perceived in 'Civvi Street'.
The resettlement period prepares you for it, in part, they give you many skills …It still doesn't prepare you for what actually awaits you when you finally leave. There can be a general perception that military leavers are viewed in a lesser light, having not worked in the real world, one of the many things that I have discovered is that this is not the case. There are an increasing number of employers out there that place a high value on ex-military personnel and are incredibly supportive towards their transition from military to civilian life, employers such as CND.
CND understand & uphold values that are key within the military, this understanding is not just from one or two individuals but permeates the entire company, starting with the CEO. This is shown most of all in their support of the Armed Forces Covenant & their commitment to providing time for employees to become reservists or actively participate with the Cadets as adult volunteers."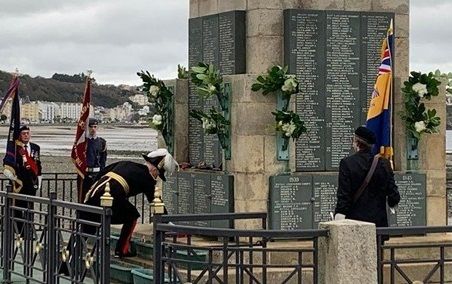 Volunteering with the Air Training Corps
As a member of the Air Training Corps Cadets, Matthew shares his experiences of the benefits of being part of the organisation & his recent experience during Remembrance Day 2021.
"On the 11th of November 2021, I attended the Remembrance Day parade in Douglas, Isle of Man. This included bearing a standard within a parade & marching to the Cenotaph, where  multiple people including His Excellency the Lieutenant Governor, paid their respects by laying wreaths & observing a minute's silence. As the parade was held on a Friday, I was able to attend as CND allowed me the time off.
My experience with the Air Training Corps (ATC) has been both positive & beneficial it has given me invaluable life lessons, skills, experiences & qualifications, which I would never have had the opportunity If wasn't in the ATC.
Moving into a Volunteer Staff role has enabled me to impart the skills I have gained onto new Cadets & help them take full advantage of all the opportunities within the Corps. Multiple courses are available for volunteering staff members, allowing us to become instructors within the organisation & deliver specialised training in many fields.  Not only does volunteering with a Military Youth Organisation provide useful training & experiences, but it also allows you to help young people develop their skills & training which will help them later in life.
Computer Network Defence understand the importance of myself attending cadet events such as Remembrance parades & training camps. CND supports me in these ventures & allows me time off for such duties."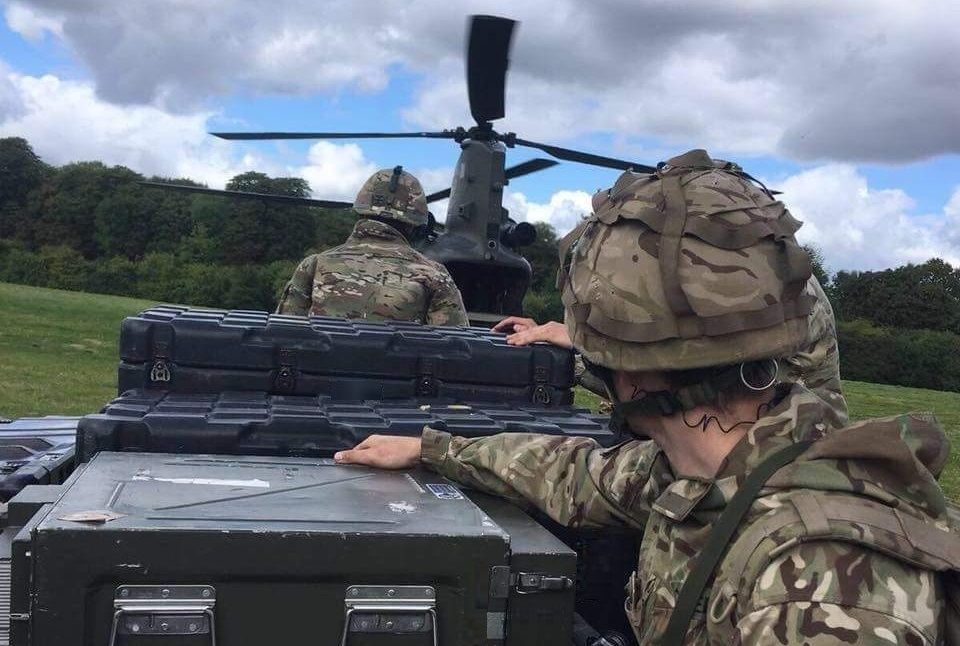 Leaving the Forces - Luke
Luke C is a Senior Cyber Security Consultant with CND, here he shares his experiences on leaving the forces and transitioning to life in the commercial sector. 
"Leaving the armed forces can be daunting and during my resettlement process I found I was experiencing a mix of emotions including excitement and apprehension. Fortunately, I found companies including CND, who are increasingly supportive of ex-military personnel, thus making the transition into civilian life a much smoother process. In my roles post military, I have worked alongside ex-military personnel, and each time they were forefront in ensuring I settled into my new role and assisted me where possible. I valued this assistance whilst transitioning so much that I have always ensured I have returned the favour by doing the same.  
 
Having the opportunity to work for a company like CND, who understand and uphold the same values and standards as the military, is wholesome, and the help and support is emulated by the whole company, not just the ex-military personnel. Since joining CND, I have had the opportunity to consider returning to my military roots by becoming a reservist as CND offer 10 days' additional leave fully paid to reservist employees for reservist commitments, this is not something I have seen in other companies." 
 
Luke has written an article discussing some of the challenges he experienced during his time as a service leaver and he offers some helpful advice for future service leavers on the following topics; Research, Networking, LinkedIn Profile Tip, Mentors, CV Writing, Recruiters and Managing Expectations. 
CND Hosts 39 Signal Regiment 'The Skinners' for Public Q&A
CND had the privilege of hosting representatives from 39 Signal Regiment 'The Skinners,' who took post at the entrance of the CND offices to answer questions about joining the reserve from the public and the other organisations in the building. 
39 (Skinners) Signal Regiment is an Army Reserve regiment in the Royal Corps of Signals in the British Army. The regiment forms part of 1 Signal Brigade, providing military communications for national operations. Army Reserve soldiers (Reservists) get involved in everything that the Regular Army does - from combat to peacekeeping and humanitarian work. They are given the opportunity to learn trade skills and can take advantage of the opportunities that Regular soldiers have too, including adventurous training.
As a Soldier in the Army Reserve, you'll earn money for education, cash bonuses, discounted health care, build retirement, and more. All while you pursue your civilian career or continue your education.  If you'd like to know more here are some useful links: 
https://www.army.mod.uk/who-we-are/the-army-reserve/  
https://apply.army.mod.uk/what-we-offer/reserve-soldier
https://www.gov.uk/government/publications/armed-forces-reserves-a-quick-guide/armed-forces-reserves-a-quick-guide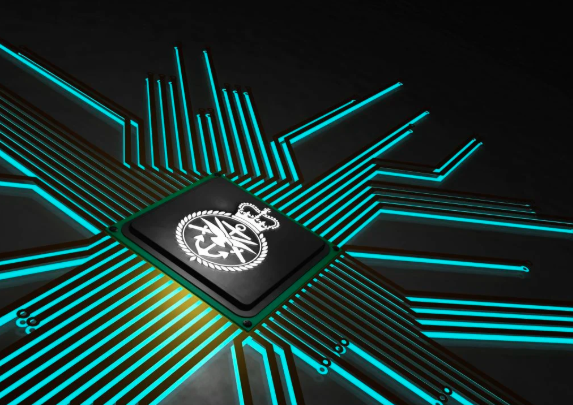 Join The British Military Cyber Reserves
---
Please note: The following section is for your information only, it is not authorised nor condoned by the MOD, nor does it suggest an affiliation between the MOD and CND, other than our employment of reservists.
---
There are a number of Military Cyber Security reserve units across all three services; Royal Navy (Maritime Reserves), Royal Auxiliary Air Force, and the Army Reserve, as well joint service units, such as the Joint Cyber Unit (JCU).
Each of the units has its own specialisations and nuances to choose from, the hierarchy is as follows:
Joint Force Command (JFC)

Joint Forces Cyber Group (JFCyG)

Joint Cyber Reserve Force (CRF)

Joint Cyber Unit (JCU) - Corsham and Cheltenham

On a par with the JCU are the tri-Service Information Assurance units
For more information about joining the cyber Reserves, please follow the link below and remember to declare a preference for a particular unit, if you have one.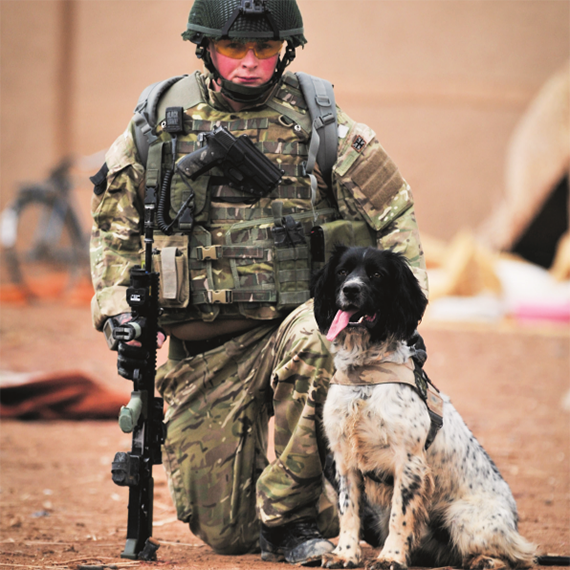 CND Support The PDSA
---
CND are proud recipients of the Armed Forces Covenant Silver Award and we recognise that animals play a significant role in the Armed Forces.
The PDSA was established in 1917 and are the UK's leading vet charity providing a free service for pets in need. The PDSA Dickin Medal is the highest award any animal can receive whilst serving in military conflict. It is recognised worldwide as the animals' Victoria Cross and acknowledges outstanding acts of bravery or devotion to duty displayed by animals serving with the Armed Forces or Civil Defence units in any theatre of war throughout the world.
One recipient in particular is very close to the hearts of those in CND - Theo, a Royal Army Veterinary Corps Arms and Explosive Search Dog who was awarded the Dickin Medal on 25th October 2012.  Theo and his handler, Lance Corporal Liam Tasker, were one of the most successful Military Working Dog teams of the whole Afghanistan conflict. Over the course of five months, they made multiple discoveries, 14 in all, saving the lives of many comrades and civilians.  Both Theo and Liam gave their lives in the line of duty.
CND donates our old mobile phones to the PDSA, who then recycle them to generate funds. Should you wish to donate stamps, foreign coins or gadgets, follow the link below.
---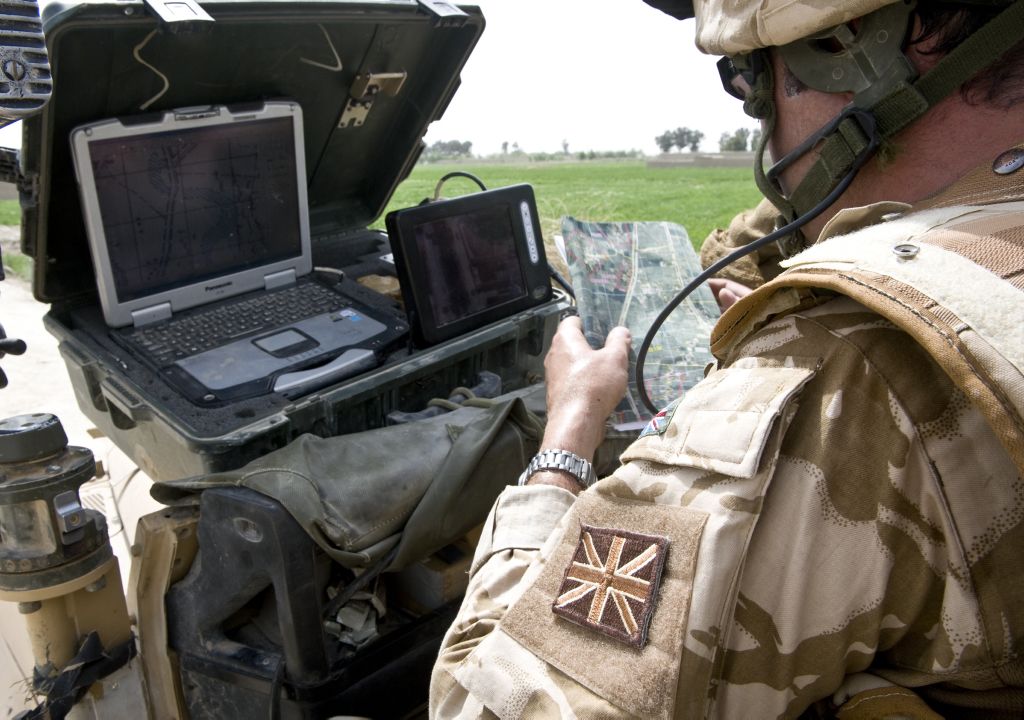 Land Information Assurance Group (LIAG)
---
One of the tri-service information assurance units and the oldest UK cyber security reserve unit by far, is the Land Information Assurance Group (LIAG) which was formed in the last millennium.
Land Information Assurance Group (LIAG)
The LIAG is a unique specialist unit at the forefront of Britain's cyber capability, its cohort of Subject Matter Experts deploy worldwide to support commanders across the whole spectrum of military operations.
LIAG is an Army Reserve multi-cap-badged unit and currently has members who have served with the Royal Navy, the Royal Air Force, and Army units, including the Royal Artillery, Military Intelligence, the Infantry, and the Royal Signals, as well as people who have no previous military experience. LIAG is a national unit drawing its members from throughout the UK and beyond.
If serving with LIAG appeals, then use the link below and state that LIAG is your preference, though this doesn't guarantee that you will be selected.
---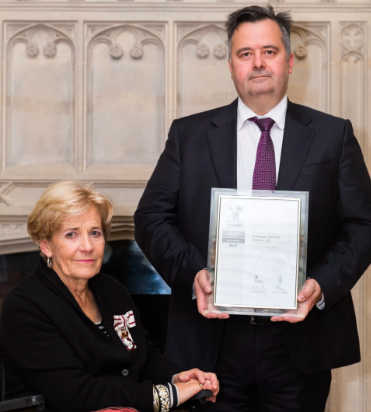 CND achieve the Armed Forces Covenant Silver Award
---
In November 2017, we were one of four business to receive the Employer Recognition Scheme's silver award from the Lord-Lieutenant of Somerset. We were delighted to receive the award in recognition of the demonstrable effort we make to support, recruit, and develop armed forces' personnel.
This includes:
Our recruitment agency supplies its clients with cyber security experts of whom more than 40% have been veterans or personnel leaving the military.
We provide assistance to service leavers, reviewing and editing their CVs to ensure their military cyber security skills and experience are understood by civilians.
We actively employ staff who are leaving the military, over the last 15 years CND has taken on members of the forces who have been medically discharged, and the spouses of service personnel who are currently serving.
---
→ Defence Employer Recognition Scheme (ERS)
CND are proud to sponsor the RAF's Securing The Skies Trophy
---
CND have a strong relationship with the Royal Air Force Police (RAFP) stretching back over 25 years. After leaving the RAF and setting up CND, Managing Director Andy Cuff recruited RAFP Senior NCOs to staff a number of our partner's Cyber Security Operations Centres. Whilst here at CND, we employ former members of the RAFP as experts in Counter-Intelligence and cyber security compliance.
A few years ago, when the RAFP announced that it would be making staff redundant, we took our entire recruitment team to a seminar at RAF Henlow to offer advice on preparing to leave the RAF and entering the civvy street.
In 2015, in recognition of our longstanding support, the Provost Marshal of the Royal Air Force approached us to request our sponsorship of the Securing The Skies Trophy. This would be awarded to the RAFP NCO who had made the most significant contribution to Protective Security during the course of the previous year, including cyber and Information Assurance
The award is presented annually by the Worshipful Company of Security Professionals (WCoSP) Master at a formal ceremony in London. We would like to offer a massive congratulations to the winners of this award:
2016 Winner:  Cpl Gareth Thomas
2017 Winner:  Cpl Robert Alexander
2018 Winner: Cpl Mollie S